Accreditation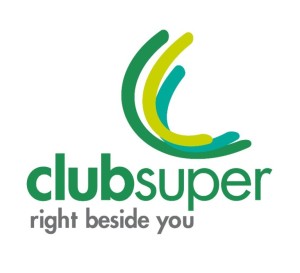 YA Race Officials
A Racing Official is an excellent role within a sailing club for people who wish to become involved with the officiating aspect of the sport. Race Officers play an important role within sailing, conducting racing at clubs, and enabling organised participation and competition. Judges also provide a vital service within sailing by ensuring on water adherence with particular rules and also in their capacity as members of protest committees to settle disputes off the water. Umpires are the on-water arbiters of the sport and ensure adherence with the rules as they occur.
Accreditation
There are a variety of YA Officials accreditations and Levels:
Officials are accredited via the Yachting Australia National Officials Program (NOP). The requirements for these accreditations depends on the type and the level of the qualification.
View the National Officials Program overview.
View the detailed accreditation policies for each Officials qualification for all levels and re-accreditation by clicking on the name in the list above.
For Race Officer, Judge and Umpire qualifications, seminars are organised and run by Yachting Queensland using an approriately qualified presenter. These seminars are planned annually to be held at the YQ office and are advertised on our website in the 'Spotlight' area and in 'Upcoming Courses', but can be arranged to be held at a club if there are sufficient, confirmed numbers of attendees. Attending a seminar is step one to gaining the qualification - click on the name in the list above to see the other requirements.YQ has a sponsor for the NOP, which has enabled us to reduce the attendance cost for the seminars. Thank you to SunSuper.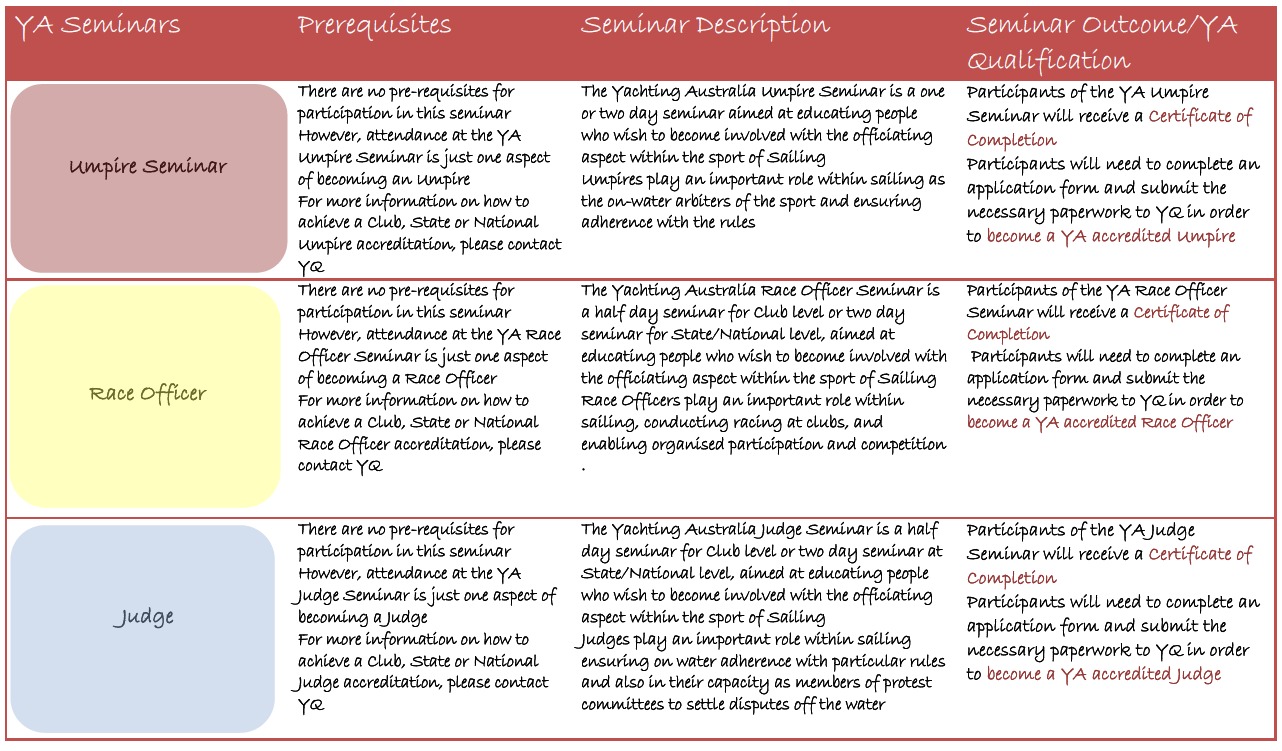 Descriptions and Outcomes of Officials Seminars

Please note that Measurers are treated separately due to the different nature of the role.
The National Equipment Auditor Scheme (NEAS) is also different, but YQ still organise the seminars in the same way.
Description and Outcome of NEAS
Further enquiries about seminars and Officials Qualifications should be made to:
ALISON TURNER -Club Services Officer
Ph: 07 3393 6788
E: alison.turner@sailing.org.au